Insulation systems with exceptional performance
Whether they are for new buildings, renovations or technical insulation, insulation systems are a fundamental component of any construction project. There has never been an emphasis on energy insulation in each building. The state itself has been trying for several years to inform on the importance of the subject by granting aids and subsidies. Baustoff + Metall is absolutely convinced of the need to intervene on buildings in renovation and new buildings, so we are trained with high-performance insulation systems. Each system bears the signature of the top companies in the industry, capable of meeting every application, from the roof to the false ceiling, partitions, floors and facades of the building subject to the intervention.
Fields of application
Roof insulation
Insulation of false ceilings
Insulation of partition walls
Facade insulation
Floor insulation
Customized insulation solutions
Roof insulation: energy saving
Rising energy prices, the need to achieve greater energy efficiency and environmental protection – these are just three good reasons for planning new buildings or renovating existing buildings that take energy efficiency into account. And to get a good result, roof insulation is of great importance.
Either it's about sloping roof, or green roof, we have the optimal solution for you.
Insulation of false ceilings: insulation and soundproofing
Depending on the location of the tiles, the requirements for their insulation vary. As part of the insulation of a baseplate or the top floor of a building, the main focus will be on the insulation, for example in the case of a partition between two living rooms, acoustic insulation plays a very important role.
Insulation of partition walls: Fire protection and soundproofing
Health and Safety: Interior walls have a wide variety of functions and must comply with a range of technical building parameters. The most widespread are the partition walls – lightweight, non-load-bearing, plasterboard walls, which are not part of the house's resistance structure – to which a mineral fiber material is applied. For them, besides mechanical strength and stability, the legal directives stipulate requirements for thermal and acoustic insulation and fire resistance.
Facade insulation: energy efficiency and durability
Thermal insulation of the exterior walls of a building means saving energy, reducing expenses and increasing the contribution to environmental protection.
Insulation of facades can be done both outside and inside. Insulation of the building using a façade insulation system on the inside is used when it is not desired or is not possible to modify the facade of a building, for example in the case of heritage buildings or historical monuments.
Floor insulation: Impact soundproofing
The impact sound generated on a separation floor by walking, chair movement, the use of home appliances in contact with the floor is a very unpleasant source of noise that most people often complain about in multi-family buildings. Thus, insulation against impact sound is certainly one of the most important parameters in ensuring the sound comfort of the dwelling. A floor insulation suitable for absorbing and adjusting sound can significantly reduce noise.
---
The world of insulating materials
Stone wool and glass wool:
Thermal insulation, acoustic and fire protection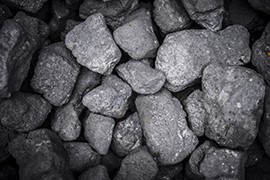 Stone wool products offer a wide range of solutions for applications requiring increased fire protection.
The raw material for the production of stone wool is rock called basalt. The rock is not flammable and in the event of fire prevents the spread of flames. Mineral wool insulating materials are therefore a product that is often involved in the fire protection system.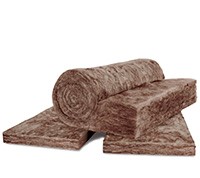 The thermo-insulating properties of glass wool products result from their own technology: the same obtained from continuous fibers of material with the inclusion of a very large volume of air between them, air which is prevented from circulating freely. This fiber-to-air assembly has very good insulating properties.
Wood fiber boards:
Thermal insulation and moisture management
Insulating materials based on wood fibers not only protect against cold during winter, but also against heat during summer. They provide wind and rain insulation and a high moisture absorption capacity due to their typical molecular structure.
Expanded/extruded polystyrene panels:
Thermal insulation
Wood fiber panels provide excellent thermal insulation properties. It also offers properties of sound insulation (soundproofing) and sound absorption (sound absorbing). They have a low resistance to vapor diffusion facilitating their passage.
A high quality polystyrene must meet the following conditions: compressive strength, bending resistance, tensile strength, low thermal conductivity and minimum water absorption. All these characteristics may have different values ​​depending on the type of polystyrene used